Jackets, Black
Mackenzie Younger
2017
Regular price $530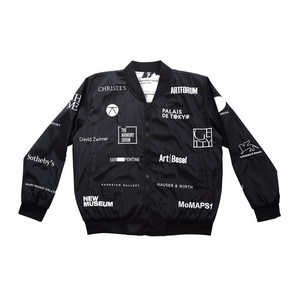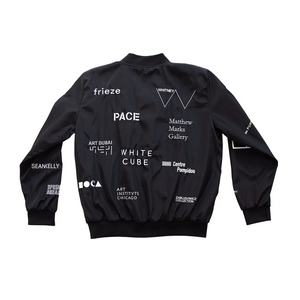 Inspired by NASCAR racing jackets and the streetwear fashion of Mackenzie Younger's youth, the Jackets are both sensational and critical, addressing ideas around mimicry, recognition, the art world, and commodification. Jackets feature familiar industry logos in white embroidery. The stylish oversized fit has a silky feel and luxurious Carrara marble print lining.
Edition of 100 / 50 Green & 50 Black
By Mackenzie Younger
Edition No. 11
Co-produced by Special Special for the occasion of Jackets, September–October, 2017.
Nylon, polyester marbled lining, embroidery, zipper
Spot clean only
One Size, approx. mens' medium or womens' large
Made in China