Martini
Lu Zhang
2018
Regular price $150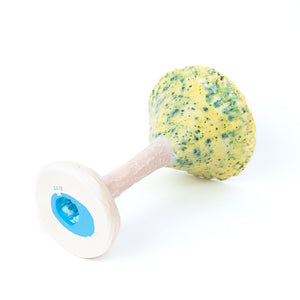 These handmade cocktail vessels and garnishes were created to get the conversation going during a special occasion, like a first date. In the spirit of embracing chance encounters, Lu left impressions made with each loving pinch visible. Finally, each ceramic is fired with a food safe glaze. Each piece sold separately.
Other works in this edition:
Ceramic cocktail vessels: Shot, Neat, Daiquiri, Martini, Manhattan, Sunrise, Coconut
Garnishes: lime, olive, cherry, ice, orange peel, blood orange peel, pineapple
By Lu Zhang 
Produced for the occasion of SPF show, May 30 – August 26, 2018.
Food-safe glazed ceramic
9.75  × 6 in.
Signed by the artist