Year of the Ox Red Pocket Envelope 2021
Pack of 5
Regular price $5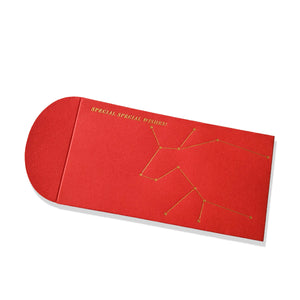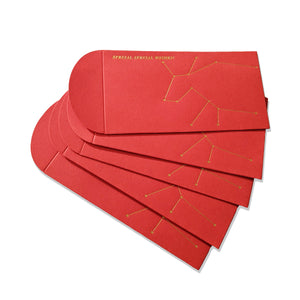 In honor of the Year of the Ox, we can cast our wanderlust onto the skies. Our Red Pocket Envelope 2021 charts an ox in the stars to form a constellation, hinting at Jupiter's twelve-year cycle that the Chinese zodiac system is based on. Special Special's annual red pocket envelope designs come in a pack of five and are meant to be used for all kinds of occasions or even in different years.

Edition of 200
Pack of 5 envelopes
Pressed gold foil on a classic heavyweight red paper envelope.
Packed in a plastic sleeve
6.5 × 3.5 in.
Made in China