Handle with Care Sticker Pack
2018
Regular price $3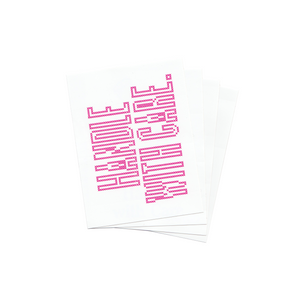 To stick to things you want to be handled with care! Includes one of each design: 1 chef sticker, 1 rose sticker, 1 stork sticker, and 1 "Handle with Care" text sticker.
Pack of 4 stickers. Designed by Special Special for the occasion of Handle with Care, holiday shop exhibition 2018.
Glossy stickers, packed in a Special Special envelope. 
3 × 4 in. each