Artists' Tools Catalog
Special Special
2020
Regular price $30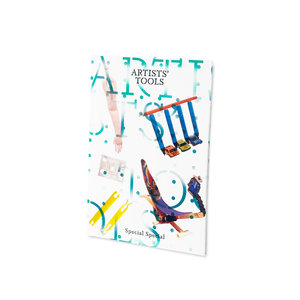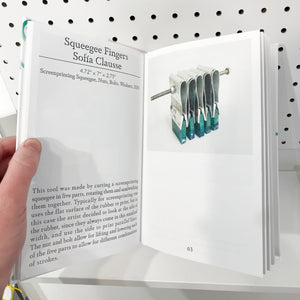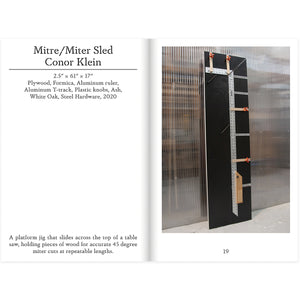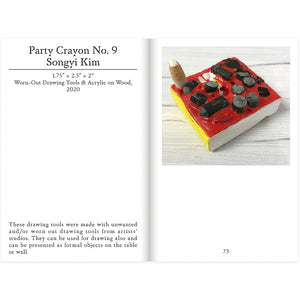 The exhibition catalogue for Artists' Tools, a group exhibition at Special Special that examined the innovative devices created by artists to aid in their creative practice or in daily life. Custom, handcrafted, repurposed, or created through assemblage, these tools can be considered artworks in their own right. The book looks at tools from 32 artists working in a variety of mediums across fields of art, design, and technology. Featured tools include a string necklace that serves as a measurement device, a self-driving gallery pedestal, and a teapot that doubles as an audio synthesizer.
Open edition
Designed by Mark Foss
Produced for the occasion of Artists' Tools, Mar 12–Aug 31, 2020
Featured artists:
Agnes Fries & Giada Montomoli,  Beka Goedde, Brett Gui Xin, Britt Moseley, Cevahir Özdoğan, Che-Wei Wang, Conor Klein, Del Hardin Hoyle, Dier Zhang, Half–Wet, Hannah Wnorowski, Izzy Van den Heuvel, James Chrzan, Kevin Abosch, Kunning Huang, Lorraine Li, Ludovic Namin, Marianne Vieulès, Martie Holmer, Max Spitzer, Northy Chen, Patrick Carlin Mohundro, Sebastián Morales & Tiri Kananurak, Sofía Clausse, Songyi Kim, Steph Mantis, Tim Simonds, Vincent Kosellek, Winslow Funaki, Yin Ming Wong
Digital printing in full color
Hardcover
92 pages
6 × 9 in. 
Please allow two weeks for delivery.