Putt Putt Tote Bag
Regular price $35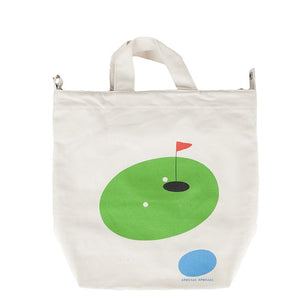 Fancy a game of golf? Putt Putt Bag is screen printed with the three primary colors red, green, and blue, and features Special Special's classic logo in more ways than one. With an interior pocket and two handles to carry over your shoulder or in your hands, this canvas tote is an ode to well-made design.
Edition of 150
Silkscreened canvas Baggu duck bag
15.75 × 11 × 4.75 in.