Use Value Charm
Use Value
2019
Regular price $25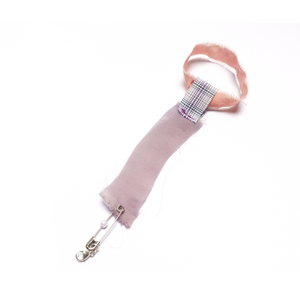 This charm is made out of hand-dyed and found fabric and made to be worn as an extension of the charm bracelet, over your middle finger.
By Use Value
Produced on the occasion of our show Tie Me Up! Lock Me Down!, Nov 14, 2019 – Feb 23, 2020.

Fabric, sterling silver, safety pin, single faux pearl bead
5 in.